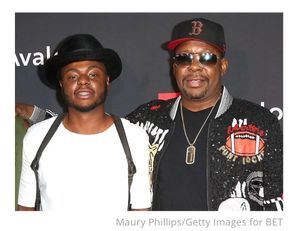 Bobby Brown's son, Bobby Jr., has died at the age of 28. His death comes five years after half-sister Bobbi Kristina Brown died in an accidental drowning.
A Los Angeles Police Department spokesperson reports that authorities responded to a report of a medical emergency on Wednesday, Nov. 18. Upon arriving on the scene, they discovered a dead body, but were unable to disclose the identity of the deceased.
At this point, they do not believe there was foul play involved.
Bobby fathered Bobby Jr. with ex-girlfriend Kim Ward, whom he dated off and on for nearly 11 years.
TMZ was first to report the news.