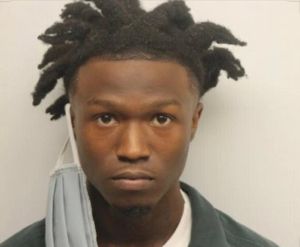 King Von, 26, whose legal name is Dayvon Bennett, from Chicago, was killed Friday during an early morning exchange of gunfire outside the Monaco Hookah Lounge in Atlanta. 
Two groups of men were arguing when the shots were fired around 3:30 a.m. Four people were wounded by gunfire, according to the Georgia Bureau of Investigation, which was investigating the shooting because officers fired their weapons. 
In addition to Von, Mark Blakely, 34, of Chicago was killed.
Timothy Leeks, 22, is in police custody while at Grady Hospital in Atlanta, where he was receiving treatment for a gunshot wound, according to the Atlanta Police Department. The Atlanta Police Homicide Unit has arrest warrants against Leeks for felony murder.
The APD's homicide investigation of Von's slaying is closed with the arrest of Leeks, the department said.