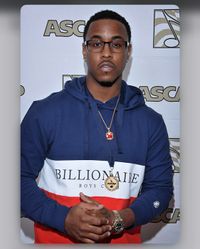 Jeremy Phillip Felton known professionally as Jeremih, Chicago-based R&B singer/songwriter, has been hospitalized due to the coronavirus, TMZ reports.
Jeremih, 33, is in the ICU on a breathing ventilator, sources confirmed to the outlet on Saturday, November 14. 
Various rappers and singers have been showing their support, via social media, for Jeremih, since the news surfaced.  
There have been no other updates on his condition, or progress at this time.  
Let's continue to keep Jeremih in our prayers, thoughts and wishes!